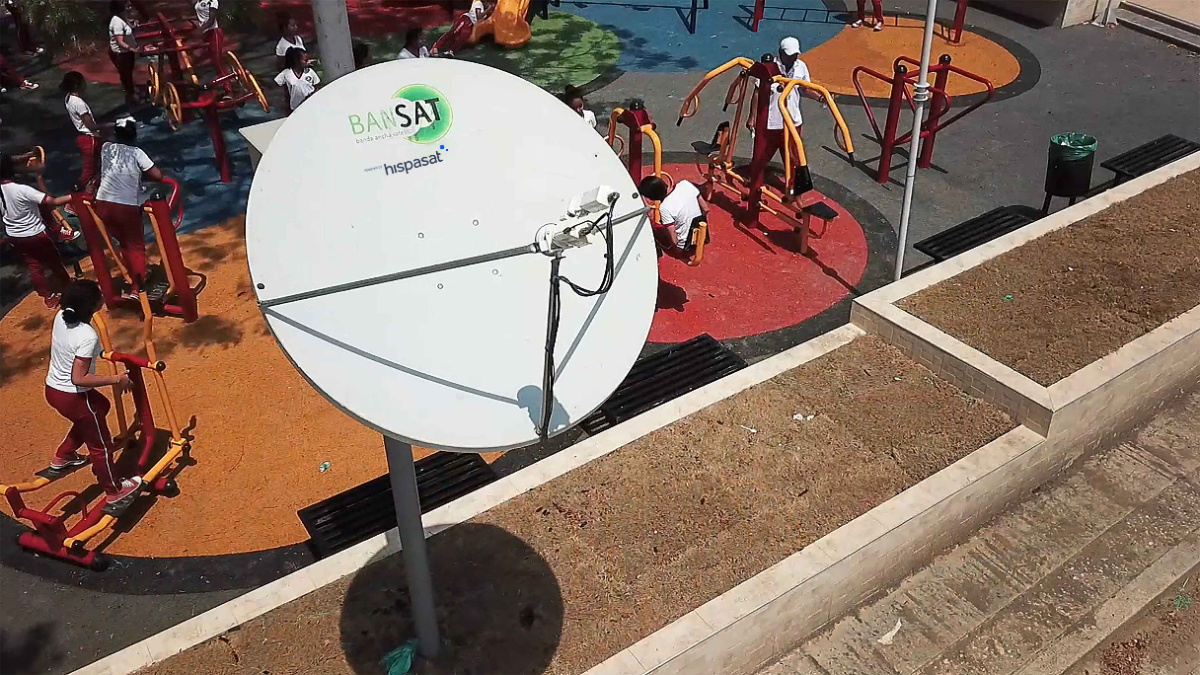 WiFi hotspots connect end users to the Internet through WiFi technology. HISPASAT and its partners offer complete solutions to provide WiFi connectivity via satellite which includes, in addition to the satellite technology, the WiFi equipment and the management system.
The main features of HISPASAT's solution include:
High-capacity WiFi hotspot
OSS/BSS platform that manages user access, allows a WiFi network to be configured and has an optional payment gateway.
Great versatility in the possible business models to be implemented: payment for connectivity, freemium, advertising...
Local Cloud (optional): local server with cached content of special interest for the community.
HISPASAT and its WiFi solution are able to establish commercial models that implement different business models:
Vouchers: payment based on connectivity. Prepaid cards with access limited by time and/or amount of GB used.
Freemium/subscription: free access to basic content and by subscription to exclusive content.
Advertising/subsidy: Internet access subsidized by local companies or by the local government.
These business models create a versatile solution to be implemented in different zones and scenarios, based on the end users' needs.
HISPASAT's WiFi hotspot solution, in addition to connectivity, allows it to offer added value services in public areas such as libraries, newsstands, and local governments: e-learning, e-government, e-health, video, smart agriculture solutions, etc. HISPASAT is signing agreements in each of these verticals to offer a complete solution.
HISPASAT currently provides WiFi Hotspot services in areas that lack connectivity in Latin America, such as Mexico, Brazil, Colombia and Guatemala.