Diego López, commercial agent for HISPASAT in Western Europe, tells us about the key points of the agreement signed between HISPASAT and Telespazio to distribute audiovisual content via satellite to Italian cinemas.
What is the aim of the agreement?
Hispasat and Telespazio have reached an agreement to distribute audiovisual content to 600 cinemas in Italy, which will be equipped to receive the signal from the Hispasat 30W-5 satellite in Ku band. As for Telepazio, it will be responsible for broadcasting this content from their Fucino teleport to the network of Italian cinemas.
What does signing this agreement with Telespazio mean for Hispasat?
This agreement is particularly relevant to HISPASAT for two reasons. First, it strengthens their position in the area of audiovisual content distribution to cinemas. In addition to a first initiative in Spain in 2013, there have been other similar ones, such as the agreement signed with the Teatro Real in Madrid for the live transmission of the theatre's operas at cultural centres and other institutions. Second, it constitutes yet another achievement in the strategy of expanding services in Europe that the operator has been developing over the last few years.
Why has it chosen Telespazio for this great project?
Telespazio is one of the oldest players in the satellite industry and has facilities of reference in the sector. Its Fucino teleport is the first and most important teleport worldwide intended for civilian use.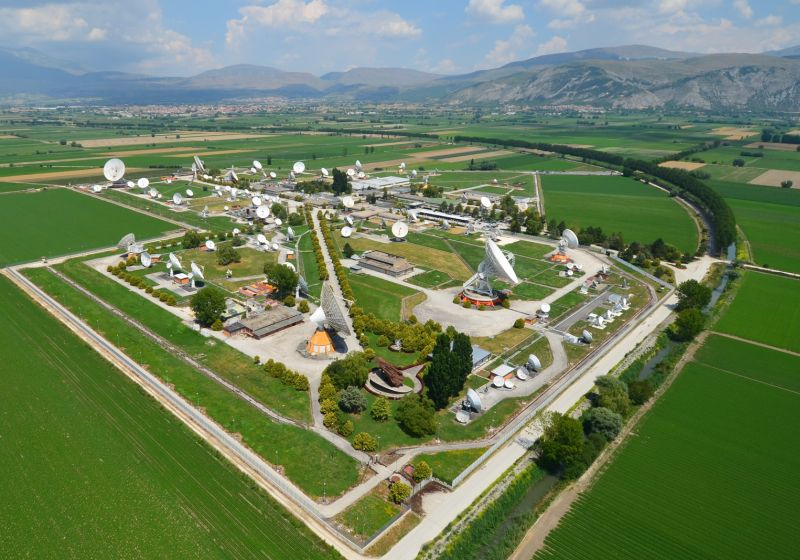 What is the current situation of the cinema industry with respect to distribution?
Up to now, film distribution to cinemas was done mainly through the DCP (Digital Cinema Package) file type, which was delivered on hard disks. This involves creating hundreds of copies of the master, which are then packaged and sent to the different cinemas where they are screened. The cinemas download the hard disk's content onto the projector's server and then return the disk to the distributor to be used again. All of this entails complicated logistics that are not risk free, such as delivery times that may vary up to several hours, or even days, depending on the locations of cinemas.
This whole process can now be substituted by a single, simultaneous transmission of the film via satellite to all of the cinemas. This way, distributors will be able to send their content to Telespazio, which, from the Fucino teleport – the first and foremost teleport in the world for civilian use – will deliver it to the 600 cinemas, where it will be stored and then shown on-screen.
This process reduces the amount of materials to practically zero, eliminating physical devices and drastically simplifying logistics and the time it takes to distribute films to cinemas, as well as increasing the security of the delivery, since there is no longer the risk of the materials being lost or broken. All a cinema needs to do is to install a small antenna in order to be able to receive a film in a very short amount of time.