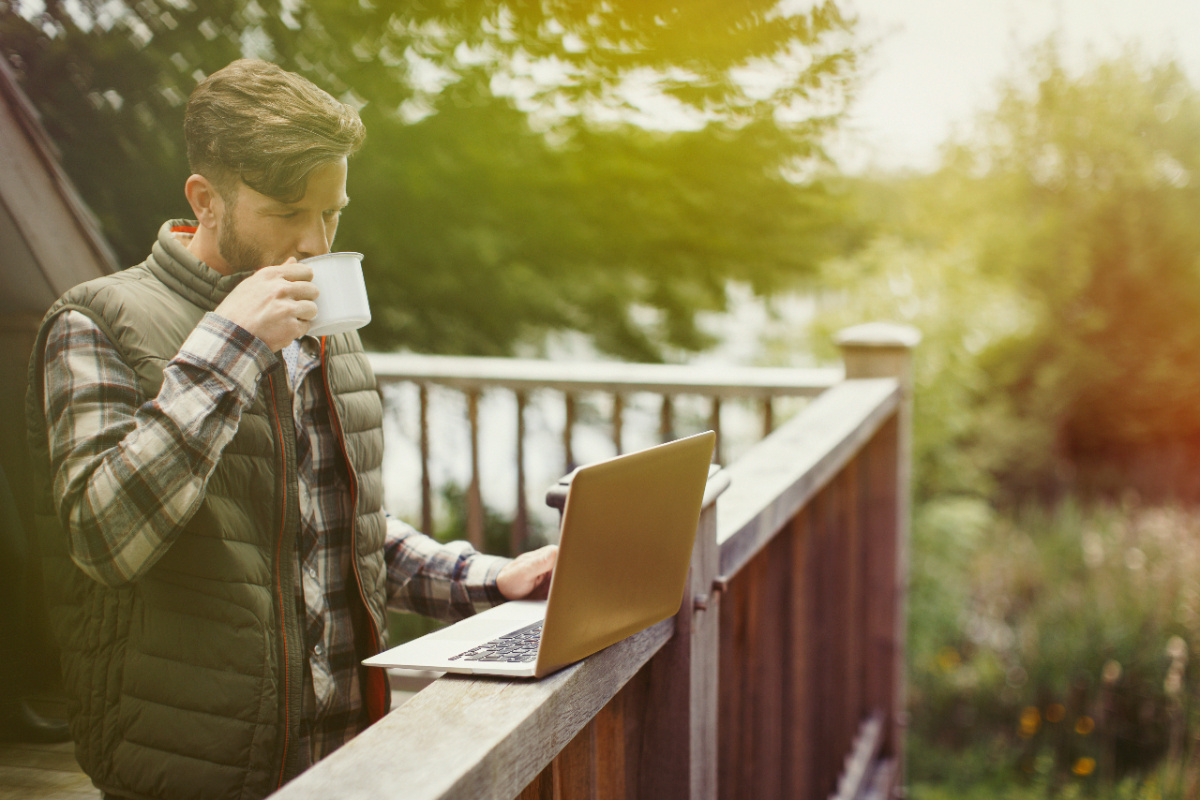 A satellite communications link can be used by telecommunications operators to provide direct and secure access to the internet backbone, thereby offering broadband connectivity to clients:
In neglected areas, thus favouring universal internet access.
Eliminating congestion on current networks.
Cutting costs caused by reserving lines or fibre optic.
HISPASAT, with its global coverage, provides Internet access services through satellite, facilitates the development of universal broadband and actively participates to bridge the digital divide and promote the Information Society.
The satellites and service platforms managed by HISPASAT offer Internet access services to more than 32,000 terminals in all the regions in which the company operates. HISPASAT boasts a successful trajectory in this market in Europe and America in collaboration with satellite providers in services for public administrations, as well as residential and corporate use.
OTHER INTERNET ACCESS APPLICATIONS
VoIP AND VIDEO-CONFERENCE. HISPASAT platforms enable operators to offer a VoIP service through data prioritisation protocols. HISPASAT offers engineering and support services for customers to configure end user terminals to ensure voice/video-conference priority (real time service) over data services.
TELEVISION AND MULTICAST DATA. Geared to clients that need to distribute content cost effectively to particular hot-spots in a specific region. The content is encapsulated in IP on our broadband platforms to be later uploaded to the satellite and then distributed by radio (Broadcast) to the end user.
Advanced traffic management
HISPASAT's managed services platforms feature a traffic management system that ensures that new products are designed to suit the customer's needs in order to improve user experience and offer customers innovative solutions.
Some of the most notable features that the traffic management system can provide are:
Unlimited browsing: HISPASAT has developed a solution that allows customer traffic to be filtered by protocol, allowing for the traffic generated by mere browsing and consulting email to be counted within the quota.
Packets with personalized services: thanks to the traffic management system it is possible to design tailor-made products, like social media or streaming packets that prioritize the data coming from social networks or streaming multimedia content, respectively.
Triple Play
This service enables triple play (voice, video and data) services to be implemented with a single user antenna operating in the same orbital position.
The solution offers the following advantages:
The triple play services allow operators with DTH platforms on HISPASAT to expand their range of services through the combined data and television offer as service operators are doing via other networks.
The additional cost of the installation compared to the single-use installation is minimal.
By operating the services in the same orbital position, there is minimal signal degradation.